As of
Date
Distinctive Features of JP charts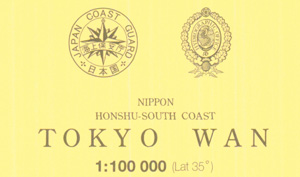 JP charts bear the badges of both Japan Coast Guard and United Kingdom Hydrographic Office.
They are all expressed in the English Language only.
They are properly based on WGS-84.
You can equally update these charts either by Japanese Notices to Mariners or by Admiralty NtMs.
You will easily get them at about 100 distributors in 58 countries even out of Japan!
Upon publication of the JP charts, existing BA charts corresponding to these charts concerned will be withdrawn.